Tools of Precision: Images, Syntax, & Line Breaks
Great poems tend to feel simultaneously inspired and intentional, unique and inevitable. In this seminar we'll think in depth about the formal tools poets use—particularly in free verse—to build poems full of surprises and inevitability, and we'll focus specifically on how the strategic deployment of images, various syntactical approaches, and line breaks can work together to create a variety of poetic effects. We'll examine the various formal strategies of aesthetically diverse poems, and we'll use those strategies both to generate and to refine new work.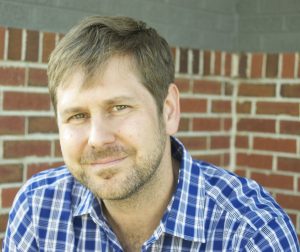 Wayne Miller is the author of four poetry collections: Post-(Milkweed Editions, 2016), which won the Rilke Prize and the Colorado Book Award; The City, Our City (2011), which was a finalist for the Rilke Prize and the William Carlos Williams Award; The Book of Props (2009); and Only the Senses Sleep (New Issues, 2006). He has cotranslated two books by Moikom Zeqo—Zodiac (Zephyr Press, 2015), which was a finalist for the Pen Center USA Award in Translation, and I Don't Believe in Ghosts (BOA Editions, 2007)—and he has coedited three books: Literary Publishing in the Twenty-First Century (Milkweed Editions, 2016; w/ Travis Kurowski and Kevin Prufer), Tamura Ryuichi: On the Life & Work of a 20th Century Master (Pleiades Press, 2011; w/ Takako Lento), and New European Poets (Graywolf, 2008; w/ Kevin Prufer). The recipient of the George Bogin Award, the Lucille Medwick Award, the Lyric Poetry Award, a Ruth Lilly Fellowship, the Bess Hokin Prize, and a Fulbright to Queen's University Belfast, Miller lives in Denver with his wife and two children and teaches at the University of Colorado Denver. He co-curates the Unsung Masters Series with Kevin Prufer and edits Copper Nickel.