The Ecology of Attention (a generative Nonfiction Makeshop) 
How to cultivate intimacy with attention, the slow dawnings, the feel of thought sending early, tender roots down, or pushing up through the hard ground of uncertainty into the light?
In this generative makeshop (not a "workshop"!) we'll be practicing the art of paying attention by creating/sharing work daily. We'll also read and discuss the work of writers whose work is marked by transformative, idiosyncratic, and mysterious ways of seeing.  You'll learn how to keep (or refresh) a working writer's  journal, and how to write headlong with the twin energies of contemplation and  momentum. We'll also touch on various revision techniques.
This class is for you if want to explore the practice of writing as a maker of things. You'll come away with drafts to grow, a solid journal practice, and refreshed ways of perceiving.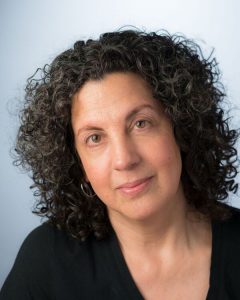 Lia Purpura is the author of ten collections of essays, poems, and translations. A finalist for the National Book Critics Circle Award for On Looking (essays) her awards include Guggenheim, NEA, and Fulbright Fellowships, as well as five Pushcart Prizes. Her work appears in The New Yorker, The New Republic, Orion, The Paris Review, Emergence, and elsewhere. She lives in Baltimore, MD, where she is Writer in Residence at The University of Maryland, Baltimore County. Her latest collections are  It Shouldn't Have Been Beautiful (poems, Penguin) and All the Fierce Tethers (essays, Sarabande Books).