Nonfiction and the Archaeology of Memory: Discovering Your Inner Indiana Jones
In this generative workshop, we'll use fragments of history—postcards, photographs, and other ephemera—as triggering points for our own work. We'll practice this "archaeology of memory" as we read and write together. Exercises will help us engage in the work and play of writing. We'll use games and contemplative work to break free of habits that may be blocking us. We'll write voraciously; we'll read work aloud and listen for its music and logic. And we'll read as writers, a practice that we'll take with us into our writing lives long after our time together comes to an end. Friends, I am so excited to meet you and to work together in the community we're going to create.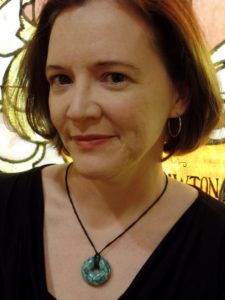 Joni Tevis is the author of two books of essays, most recently The World Is On Fire: Scrap, Treasure, and Songs of Apocalypse. Her essays have appeared in The Georgia Review, Orion, The Southern Review, Oxford American, Poets & Writers, and elsewhere. The winner of a Pushcart Prize and a National Endowment for the Arts Creative Writing Fellowship, she serves as the Bennette E. Geer Professor of English at Furman University in Greenville, South Carolina. She is at work on a new book of nonfiction about music and destruction.