Abundant Practice Workshop
This exercise-rich workshop aims to be a generative space for creating new and bold work over the course of the week. We will discuss and practice engaging with the quantitative and qualitative elements of a poem (figurative language, meter, lineation, sonics, etc.) through daily readings and writing prompts based on poetry fundamentals. We will also be reading several essays on poetics and framing our daily discussions around these ideas. Using a diverse selection of poems as inciting models, we will write in forms, we will imagine new forms, and we will challenge ourselves to write from entirely fresh perspectives and styles. We will be regularly sharing our unpolished works, learning how to talk about process and revision when the poem is still in its very early stages. There is no limit to the methods by which one can craft a poem, so we learn, most importantly, how to unstick ourselves when stuck. Our goal will be having a handful of new poem drafts by the end of the week, and a bounty of writing methods and ideas.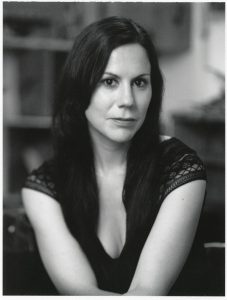 Jennifer Elise Foerster is the author of two books of poetry, Leaving Tulsa (2013) and Bright Raft in the Afterweather (2018), both published by the University of Arizona Press. Jennifer currently teaches at the Rainier Writing Workshop and is the Literary Assistant to the U.S. Poet Laureate, Joy Harjo. She received her PhD in English and Literary Arts at the University of Denver and is a graduate of the Institute of American Indian Arts. She is the recipient of a National Endowment for the Arts Creative Writing Fellowship and was a Wallace Stegner Fellow in Poetry at Stanford. Foerster grew up living internationally, is of European (German/Dutch) and Mvskoke descent, and is a member of the Muscogee (Creek) Nation of Oklahoma. She lives in San Francisco.