JUMP-STARTING YOUR POEMS WITH WONDER
Lony Haley-Nelson notes:   "Wonder is valuable…because it leads us to learn and remember." Using the language and vocabulary of myth, folklore, science, and natural history as inspiration for poems, this generative workshop will help you jump-start the blank page in front of you. We'll participate in several immersion ideas for poems and journaling (some outdoors, weather permitting) to help you find entry points of Wonder as a way to revitalize your poems. Our time will be divided into composing drafts; chatting about various myths, articles, essays, and published poems by established writers; and discussion and sharing your own poems in a workshop format. Writers of all levels are welcome.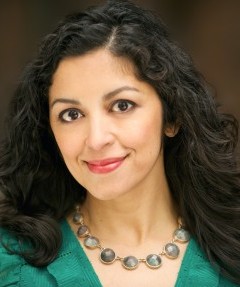 Aimee Nezhukumatathil is a professor of English at State University of New York-Fredonia, where she teaches creative writing and environmental literature.
She is the author of three poetry collections: Lucky Fish (2011), winner of the gold medal in Poetry from the Independent Publisher Book Awards and the Eric Hoffer Grand Prize for Independent Books; At the Drive-In Volcano (2007), winner of the Balcones Prize; and Miracle Fruit (2003), winner of the Tupelo Press Prize, ForeWord Magazine's Book of the Year Award, the Global Filipino Award and a finalist for The Glasgow Prize and the Asian American Literary Award. Her first chapbook, Fishbone (2000), won the Snail's Pace Press Prize. Recent honors include a poetry fellowship from the National Endowment for the Arts and the Pushcart Prize.