Mark Doty's Fire to Fire: New and Selected Poems, won the National Book Award for Poetry in 2008. His eight books of poems include School of the Arts, Source, and My Alexandria. He has also published four volumes of nonfiction prose: Still Life with Oysters and Lemon, Heaven's Coast, Firebird and Dog Years, which was a New York Times bestseller in 2007. The Art of Description, a handbook for writers, appeared in 2011.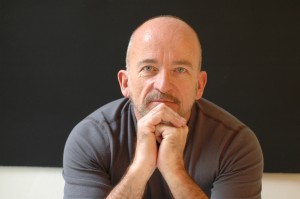 Doty's poems have appeared in many magazines including The Atlantic Monthly, The London Review of Books, Ploughshares, Poetry, and The New Yorker. Widely anthologized, his poems appear in the The Norton Anthology or Contemporary American Poetry and many other collections.
Doty's work has been honored by the National Book Critics Circle Award, the Los Angeles Times Book Prize, a Whiting Writers Award, two Lambda Literary Awards and the PEN/Martha Albrand Award for First Nonfiction. He is the only American poet to have received the T.S. Eliot Prize in the U.K., and has received fellowships from the Guggenheim, Ingram Merrill and LilaWallace/Readers Digest Foundation, and from the National Endowment for the Arts.
Doty lives in New York City and on the east end of Long Island. He is Professor/Writers in Residence at Rutgers University in New Brunswick, New Jersey.
Two new books are forthcoming, both from W.W Norton: What Is the Grass, a prose meditation on Walt Whitman and the ecstatic, and Deep Lane, a new volume of poems.