THE ECOLOGY OF ATTENTION
 (ONLINE)
April 1 and April 8
7:30 ET / 6:30 CT / 5:30 MT / 4:30 PT
Each session is scheduled for an hour and a half.
This talk and workshop combination will focus on creating the conditions (both on and off the page) needed for sustaining artistic attention – that is, for an ecologically sound practice. Writing comes by way of slow dawnings, micro-decisions sending early, tender roots down, followed by green thoughts breaking through the hard ground of doubt and uncertainty into light.
The Ecology of Attention is about creating fertile ground for and then learning to tend both perception and language. In our first class, I'll give a craft talk and introduce practical, journal-keeping methods to guide you as you build or refresh your practice. We'll write brief sketches to get you going, and I'll offer "attention projects" to work on during the week.
In our second class, we'll share work, discuss, and brainstorm in a guided and generative way. We'll also reflect on ways the talk and journal-keeping practices may have influenced your writing and perceiving over the week, and how discoveries you've come to might become part of your writing life going forward.
This event is free, though donations are appreciated. Donations as small as $10 help support the conference and scholarships. Please follow the link to donate to our General Fund: Donation Link.
Please use this link to register: Registration Link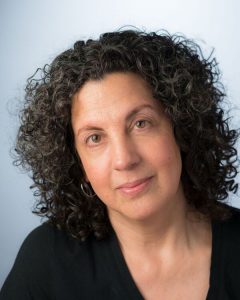 Lia Purpura is the author of nine collections of essays, poems, and translations. A finalist for the National Book Critics Circle Award for On Looking (essays, Sarabande Books), her awards include Guggenheim, NEA, and Fulbright Fellowships, as well as five Pushcart Prizes, the Associated Writing Programs Award in Nonfiction, and others. Her work appears in The New Yorker, The New Republic, Orion, The Paris Review, The Georgia Review, Agni, Emergence, and elsewhere. She lives in Baltimore, MD, where she is Writer in Residence at The University of Maryland, Baltimore County. She has taught in the Rainier Writing Workshop's MFA program, at Bread Loaf Writers' Conference, The University of Iowa's Nonfiction MFA program and at conferences, workshops, and graduate programs throughout the country. Her newest collection of poems is It Shouldn't Have Been Beautiful (Penguin) and her latest collection of essays is All the Fierce Tethers (Sarabande Books).